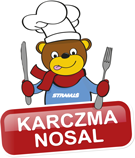 Culinary Workshops, workshops are the time dedicated for cooking, having fun and tasting the dishes prepared by yourself.
During the workshops children learn basic behaviours in the kitchen and step by step prepare the dishes planned by the chef.
Culinary Workshops are organized on every Friday from 5th of July until 23rd of August.
PROGRAM - organized every Friday from 5th of July until 23rd of August
10.30 Meeting in Karczma Nosal, Balzera 30 Street, short speech about cooking and basic behaviours in the kitchen
10.50 Preparing dishes, dessert / decorating cookies
12.30 Lunch - tasting dishes, the end of workshops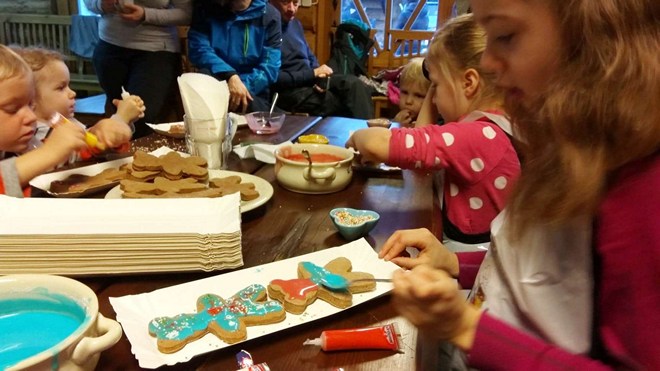 60 PLN child under parent care
The price includes:
an apron,
participation in workshops
Minimum age of participants: 3 years old.
Information and booking: This e-mail address is being protected from spambots. You need JavaScript enabled to view it , tel. 18 20 116 46
Polecamy:
Zniżki od naszych partnerów dla kupujących wycieczki:
Dla klientów Centrum Wycieczek STRAMA, którzy zakupili i skorzystali z oferty wyjazdu na wycieczki KARCZMA NOSAL przygotowała 20% rabatu. Warunki korzystania z promocji: 1) rabat dotyczy konsumpcji dań oraz napojów bezalkoholowych znajdujących się w ofercie Karczmy Nosal na lato 2019, 2) nie udzielamy rabatu na napoje alkoholowe, 3) rabat obowiązuje w sezonie letnim 2019 (czerwiec - wrzesień), 4) warunkiem skorzystania z promocji jest poinformowanie obsługi o posiadanym rabacie oraz przekazanie go przed podaniem rachunku końcowego, 5) rabaty nie łączą się, udzielamy jednego 20% rabatu do jednego rachunku
15% rabatu od Taxi Giewont dla klientów Centrum Wycieczek STRAMA na dojazd do miejsca wyjazdu na wycieczkę i na powrót z wycieczki.
Aby otrzymać rabat podczas zgłoszenia należy podać hasło "STRAMA" lub przed rozpoczęciem kursu okazać bilet zakupu wycieczki.
10% rabatu dla Klientów Centrum Wycieczek Jednodniowych STRAMA na baseny TERM CHOCHOŁOWSKICH.
Warunki korzystania z promocji: 1. Podczas zakupu biletu na baseny należy okazać kupon zniżkowy wraz z biletem lub paragonem STRAMA 2. Rabat jest jednorazowy 3. Kupon przy zakupie biletu zostanie odebrany 4. Rabaty nie sumują się z istniejacymi w termach promocjami