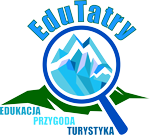 "Nature ADventure" is a summer program dedicated for kids and their parents willing to experience the Tatra mountain's nature. During our classes kids perform experiments, recognize plants, rocks and animals. The class includes short and easy hike from Nosal base to Kuźnice to get know Tatra's fauna and flora.
Nature Adventure Workshops are organized every Friday from 3rd of July until 28rd of August.
PROGRAM - organized every Friday from 3rd of July until 28rd of August
10.00 Meeting in Karczma Nosal, Balzera 30 Street - welcome speech
10.20 "Outdoor Adventure"
12.00 Hike to Kuźnice - learning about Tatra's fauna and flora
13.00 "Explorer Zone"
13.30 Kids lunch in Karczma Nosal
14.00 The end of workshops
WORKSHOP Description
"OUTDOOR ADVENTURE"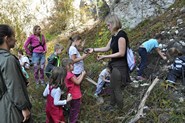 Sense of direction. Our educators teach kids how to use maps, describe the weather - wind, temperature and insolation. During this part we use e.g. compasses, wind meters and thermometers.
Keep your ear to the ground. Kids observe the plants and small animals living in the grass. They can collect their samples in the special, provided container and discuss their treasures with educators.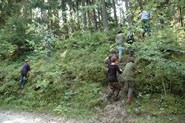 What's in the forest? Educators teach about the forest, its role, problems and inhabitants. We describe leafs and needles structure. Kids use loops, measuring tapes and telemeters.
Clean water. We collect water samples and study its purity (e.g. pH, the minerals content). Kids learn about springs, we measure water temperature and experiment with water flow.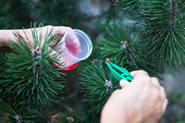 What's under your feet? Educators teach about soils and rocks. Children with educators are drilling holes in the soil and taking samples. They learn how to recognize We learn how to recognize types of the rocks and we talk about the fossils.
"EXPLORER ZONE"
Kids analyse their collected samples and materials provided using e.g. microscopes.
95 PLN child under parent care
The price includes:
experienced educators leadership
educational materials for the duration of the class (e.g. measuring equipment, samples containers)
the take-home worksheet
lunch for kids in Karczma Nosal
Minimum age of participants: 5 years old. Younger children can be passive participants of the workshop together with the parent / guardian, but without an educational program dedicated to them, materials and time of educators.
Clothing and footwear. on a sunny day we recommend visor hat, comfortable sports shoes and applying a sun cream. On rainy day we ask for equipping children with a hooded cloak and rain boots.
Information and booking: This e-mail address is being protected from spambots. You need JavaScript enabled to view it , tel. 18 20 116 46

POLECAMY APARTAMENTY:
ZNIŻKI od naszych partnerów dla kupujących wycieczki:

Dla klientów Centrum Wycieczek STRAMA, którzy zakupili i skorzystali z oferty wyjazdu na wycieczki KARCZMA NOSAL przygotowała 20% rabatu.
Warunki korzystania z promocji: 1) rabat dotyczy konsumpcji dań oraz napojów bezalkoholowych znajdujących się w ofercie Karczmy Nosal na lato 2020, 2) nie udzielamy rabatu na napoje alkoholowe, 3) rabat obowiązuje w sezonie letnim 2020 (lipiec- wrzesień), 4) warunkiem skorzystania z promocji jest poinformowanie obsługi o posiadanym rabacie oraz przekazanie go przed podaniem rachunku końcowego, 5) rabaty nie łączą się, udzielamy jednego 20% rabatu do jednego rachunku


15% rabatu od Taxi Giewont dla klientów Centrum Wycieczek STRAMA na dojazd do miejsca wyjazdu na wycieczkę i na powrót z wycieczki.
WAŻNE: Aby otrzymać rabat podczas zgłoszenia należy podać hasło "STRAMA" lub przed rozpoczęciem kursu okazać bilet zakupu wycieczki.